The cost of a whole house retrofit depends on many factors, including the size and age of the house, the type of walls, and what measures have already been completed. Costs range from €25,000 for a typical house built since 2000 to €75,000 or more for older, larger or more complex homes. It's a significant investment so an SEAI grant is available to support you to do this. The average cost of an Electric Ireland Superhomes retrofit is €56,000 gross, but reduces to circa €30,000 net of grants. We can supply you with a cost estimate for your retrofit as part of our Initial Consultation, along with the most up-to-date information on SEAI retrofit grants. Enquire now to help us understand what will be required for your home.

Grants offered are provided by the Government of Ireland through the Sustainable Energy Authority of Ireland (SEAI).
Finance options available
AIB Green Personal Loan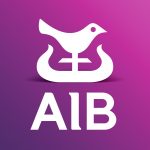 AIB are lending today to save tomorrow – with a lower rate green personal loan, you can make your home improvements a sustainable choice, helping to reduce emissions and support climate change.
If you've already decided to go for it and begin your home's retrofit journey with us, AIB can help make it real.
Click here to find out more on AIB.ie
Allied Irish Banks, p.l.c. is regulated by the Central Bank of Ireland.
Metamo partnered Credit Unions
First Choice Credit Union
First Choice Credit Union, located in Mayo with offices in Achill, Balla, Ballyhaunis, Castlebar and Swinford is committed to providing quality financial services to the community sphere, dedicated to serving our membership in an efficient and professional manner, to provide value relative to cost while enhancing our members financial health and quality of life, operating in an ethical and financially sound manner through the application of innovation and technology accessible 24 hours a day, 7 days a week. Click here to find out more on firstchoicecreditunion.ie
Thurles Credit Union

Thurles Credit Union is located at Credit Union House, Parnell Street, Thurles. For members who live in the Killenaule and Urlingford areas, there are offices located in both of these towns. Thurles Credit Union is owned and controlled by its members and there are now over 20,000. The assets of the Thurles Credit Union exceed €100 million. Thurles Credit Union provides a wide range of services to its members, which are constantly under review to seek improvements. The extended offices in Parnell Street, Thurles provide a high degree of comfort and a state-of-the-art service is provided to the members. The Killenaule and Urlingford offices are on-line to Thurles, thus giving the same standard of service to all members. Click here to find out more on thurlescu.ie