Electric Ireland Superhomes is a One Stop Shop which looks after all the key stages of a home energy retrofit, from retrofit design through to project completion and management of SEAI grant funding. We engage leading contractors and experienced retrofit specialists to offer you expert guidance through an often complex process. Our retrofit specialists aim to provide homeowners with peace of mind, quality assurance, and, when the retrofit is complete, the best home possible. We believe that the best way to achieve a comfortable, healthy and low-carbon home is through a whole house retrofit powered by a renewable energy heat pump. In a Superhome, insulation, air-tightness, advanced ventilation and a retrofit specialist designed heating system work perfectly together to deliver the best possible energy system for your home.
Electric Ireland Superhomes is a joint venture between Tipperary Energy Agency's Superhomes and Electric Ireland established in 2021 with the aim of dramatically upscaling the Superhomes home retrofit One Stop Shop model that Tipperary Energy Agency has pioneered since 2015. Our ambition is to guide Irish homeowners to warmer, comfortable and more energy efficient homes and support the achievement of Ireland's climate action targets through a commitment to delivering 35,000 home retrofits by 2030.
Our shareholders: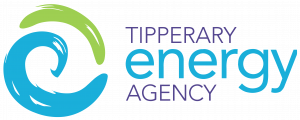 Tipperary Energy Agency is an independent social enterprise founded in 1998 that focusses on driving the energy transition through the provision of expertise, innovation and strong customer service. With a mission to lead the delivery of sustainable energy solutions in Tipperary and beyond, by advocating, educating and innovating on climate action, their vision is that all communities, businesses and citizens participate in the energy transition and achieve carbon neutrality. Tipperary Energy Agency has been pioneering the One Stop Shop model for home retrofits since 2015 having delivered over 30% of all heat pump led retrofits in Ireland to date.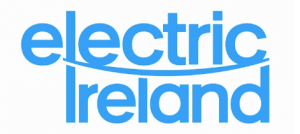 Electric Ireland is the retail division of ESB (Electricity Supply Board) which was established in 1927 as a statutory corporation in the Republic of Ireland under the Electricity (Supply) Act 1927. With a holding of 95%, ESB is majority owned by the Irish Government. As a strong, diversified, vertically integrated utility, ESB operates right across the electricity market: from generation, through transmission and distribution to supply. In addition, ESB extracts further value at certain points along this chain: supplying gas, using electricity networks to carry fibre for telecommunications, developing electric vehicle public charging infrastructure and more. Recognised as Ireland's leading energy provider, Electric Ireland supplies electricity, gas and energy services to over 1.2 million households and 95,000 businesses in the Republic of Ireland and Northern Ireland.