The Story
The 210 square metre two-storey timber frame with block work house had underfloor heating throughout fuelled by a standard oil boiler. "We were never achieving the heat that we expected," says Yvonne. The building energy rating (BER) was C3.
Over the years Yvonne and her husband had talked about how to improve their house and their environmental footprint.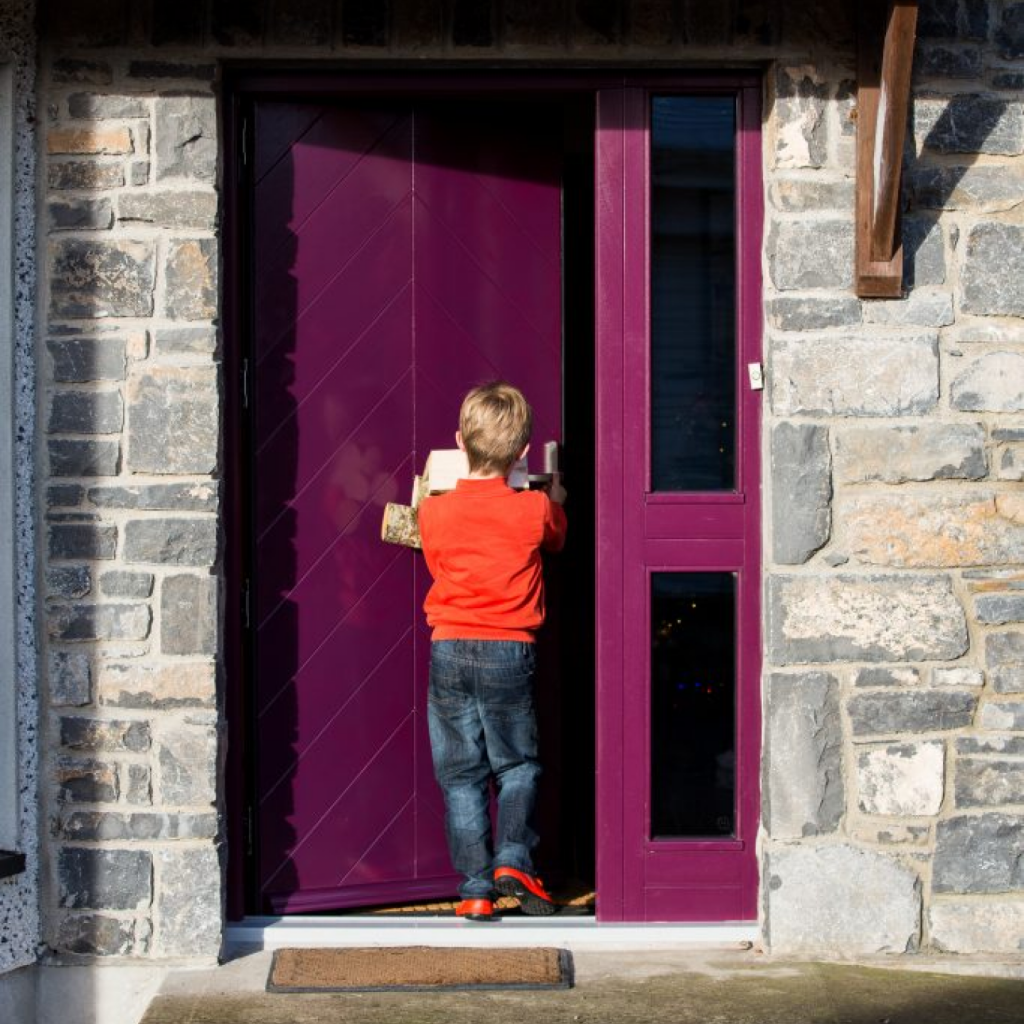 All this changed in September 2015 when she saw an Electric Ireland Superhomes promotion on Twitter. "I immediately sent it to my husband and he got straight back to me saying: 'This fits everything for us'." Yvonne set the ball rolling and, after initial discussion, an engineer arrived to carry out a full survey on the home.
"For us what really sold it was the knowledge that Electric Ireland Superhomes had. We trusted them. Also the fact that they would manage the whole project." "We went with every one of their recommendations," says Yvonne
The Measures
These were:
replacement of the oil boiler with an air source heat pump

airtightness improvements

replacement of the existing front door with a low energy door

installation and taping of fireproof covers for down-lighters to reduce draughts

installation of demand controlled ventilation

insulation of attic to a coverage of 300mm throughout

replacement of the hot water tank with a 200l cylinder

installation of wood burning stoves in place of both open fires

a full window service

replacement of all light fittings with LEDs

removal of 24 down-lighters and replacement with a central light rossette.
Their oil-fuelled boiler was replaced by an 11.2kW outdoor Mitsubishi Ecodan air to water heat pump.  As part of the switch to an air source heat pump system the hot water tank was replaced with a larger cylinder with a low temperature coil.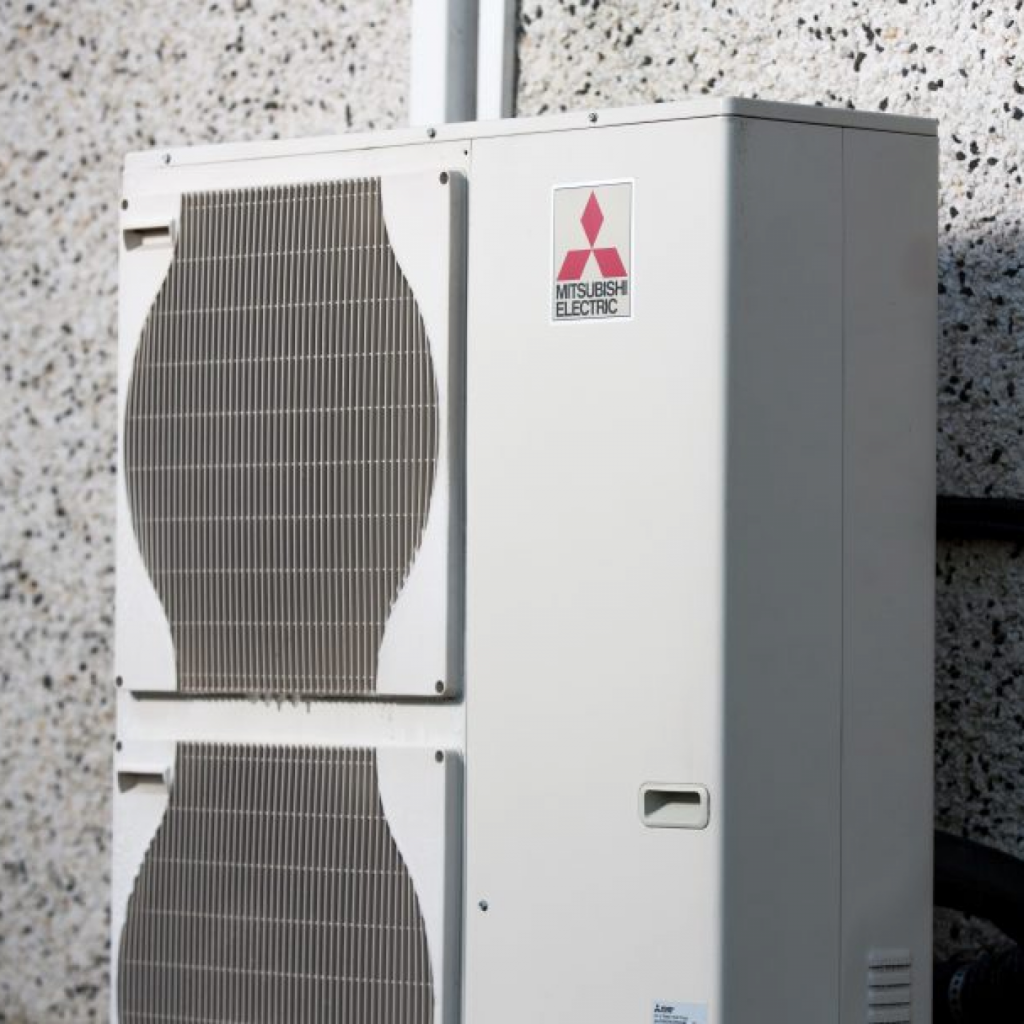 "We have constant hot water because the heat pump automatically tops it up. I haven't touched an immersion switch since," says Yvonne.
Despite all their windows being double-glazed with a low U-value, draughts had developed in some due to lack of maintenance. After a full window service as part of the retrofit these draughts were eliminated. The warped front door was also replaced with a new low energy door. Previously their "big square hallway" was always cold in winter.  "Now you don't know how cold it is until you go outside," says Yvonne.
Draughts from the attic were eliminated from around the upstairs down-lighters by the installation and taping of fireproof covers above each opening. The closing of the two fireplaces in the large family room and the small sitting room and installation of wood stoves also contributed to the
The Results
Since the retrofit Yvonne says her children use much more of the house throughout the year, including the hall, the small sitting room and the guest room.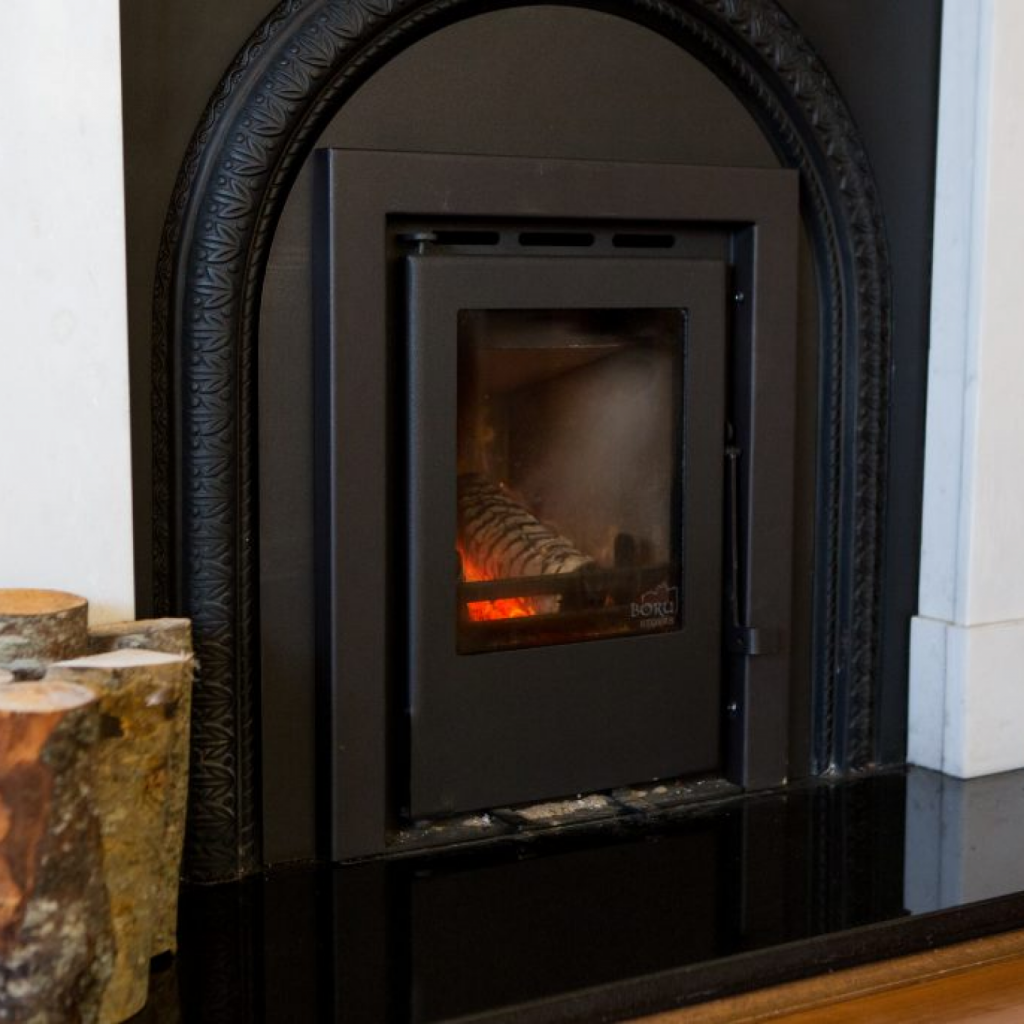 "In the past we would have closed the doors to these rooms. Now it's 18 degrees upstairs and 20 degrees or warmer downstairs. We light the stoves for ambience and three pieces of timber would send out enough heat."
The Electric Ireland Superhomes process was very simple, says Yvonne. "There was a little bit of paperwork. The disruption was minimal. If we had any queries the contractor was fantastic which was very reassuring. I have to say it was totally painless." Once the works were completed (within a couple of months) Yvonne says: "We saw the benefits immediately. We had the most comfortable winter."
Prior to their retrofit Yvonne and her husband's combined oil and solid fuel costs were approximately €2000. Yet the house wasn't comfortable in winter. Their electricity bill was €1000 per annum.  Post retrofit, and with the new system in place for 12 months, the electricity bill has increased to €1756. "But we have no oil cost and we haven't even made a dent in the €270 of logs that we bought."
This represents an annual financial saving for heating and lighting of over €1000. More recently Yvonne and her husband have installed 1.5kW of solar PV panels on their roof, bringing their BER to A3.  Yvonne is delighted with her retrofitted home. "It's wonderful," she says.