The Story
Although this house had great sentimental value to the family it had become uncomfortable in recent times. It had a BER (Building Energy Rating) rating of 'F', which meant the house was cold and endured dampness, draughts and mould. This proved to be both difficult and expensive to heat. Sarah dreamed of transforming the house into an open, sustainable, tranquil home.
Sarah took part in the RTE programme 'My Bungalow Bliss.' Electric Ireland Superhomes supported the homeowner's construction and architect team by providing a retrofit consultancy service. Through our retrofit recommendations, architect firm Craftstudio and contractor Peter O'Neill achieved the highest energy grade possible for Sarah's home. As part of assisting in the energy upgrade process Electric Ireland Superhomes also managed the SEAI (Sustainable Energy Authority of Ireland) One Stop Shop grant funding.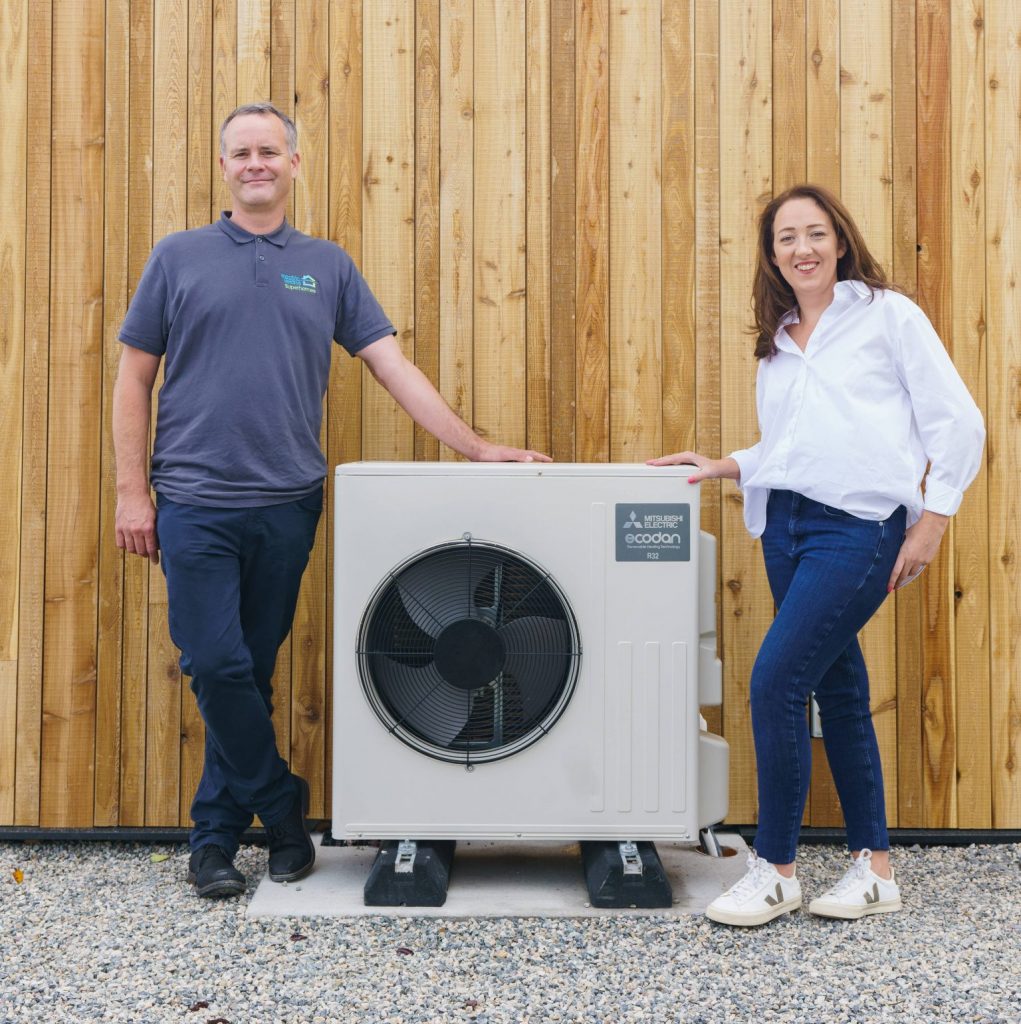 The Measures
The bungalow's retrofit design included multiple measures, which led to a more energy efficient home and reduced carbon emissions. Our fabric first approach consisted of attic, wall and floor insulation. This ensures the home holds in the heat generated within the home. An air source heat pump is a core component of a Superhome, therefore the old boiler and heating system was removed and an air source heat pump with full controls was installed along with an upgraded heating system. This maintains a comfortable, even temperature of 18 to 21 degrees throughout the entire house along with instant hot water all day long. The existing windows were replaced with high performance triple glazed windows which benefited the airtightness by removing unwanted draughts. The new triple glazed windows have also reduced the level of noise from the main road. 
Electric Ireland Superhomes guided Sarah through the process of the One Stop Shop grant process which included quality assurance inspections to ensure the finished home met all the criteria to receive SEAI grant funding of €27,400. 
The Results
This house has been transformed from a cold damp bungalow with a BER rating of F to a modern, open, energy efficient A2 rated home.  
This project is a fitting example of the benefits of retrofitting an existing house which includes a warmer, more comfortable, and healthier home with lower energy bills and reduced carbon emissions.