The Story
Neil came across Electric Ireland Superhomes through word of mouth in the summer of 2016. Earlier that year their oil tank had failed, creating a plume of kerosene in the ground under their home. "We had to leave the house for a few months while it was remediated," says Neil. "It was a huge insurance claim."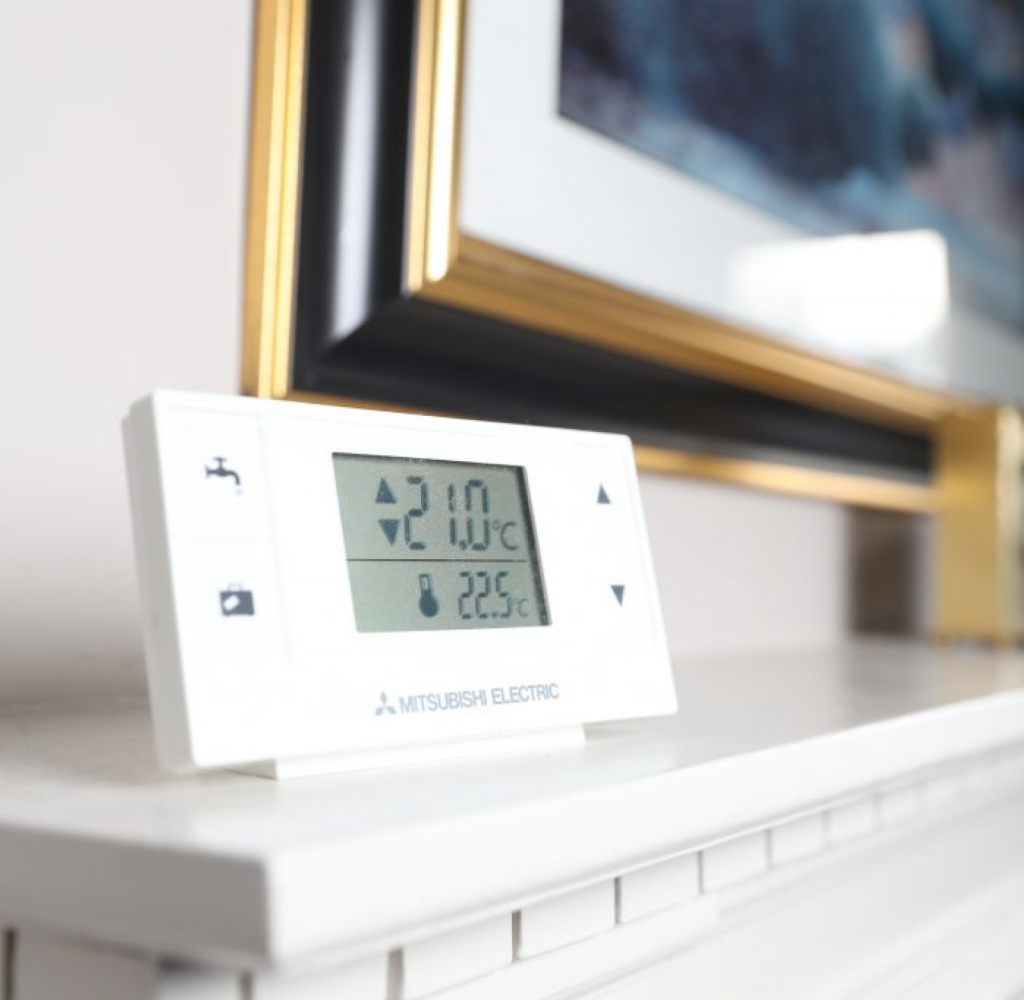 Even with the central heating on and the fires lit there would be nasty draughts under the doors. We would never come home to a warm house and my wife would never eat a meal in the kitchen it was so cold!
The Measures
One of the reasons they decided to go for a retrofit was the prospect of replacing their oil boiler and never again having to deal with a kerosene leak.  A home survey was carried out, followed by an airtightness test to identify draughts.  Electric Ireland Superhomes then recommended a number of retrofit measures to bring the house to an A3 energy rating. These included installation of an air source heat pump, attic and wall insulation, a ventilation system, LED lighting and solar photovoltaic panels.  Despite Neil's professional background in energy and the environment, he had always been reluctant to make the leap and convert to a heat pump because "every single installer gave different advice".
"Dealing with Electric Ireland Superhomes took a lot of the risk out of it for me," he says. "They took all the hassle and worry out of it."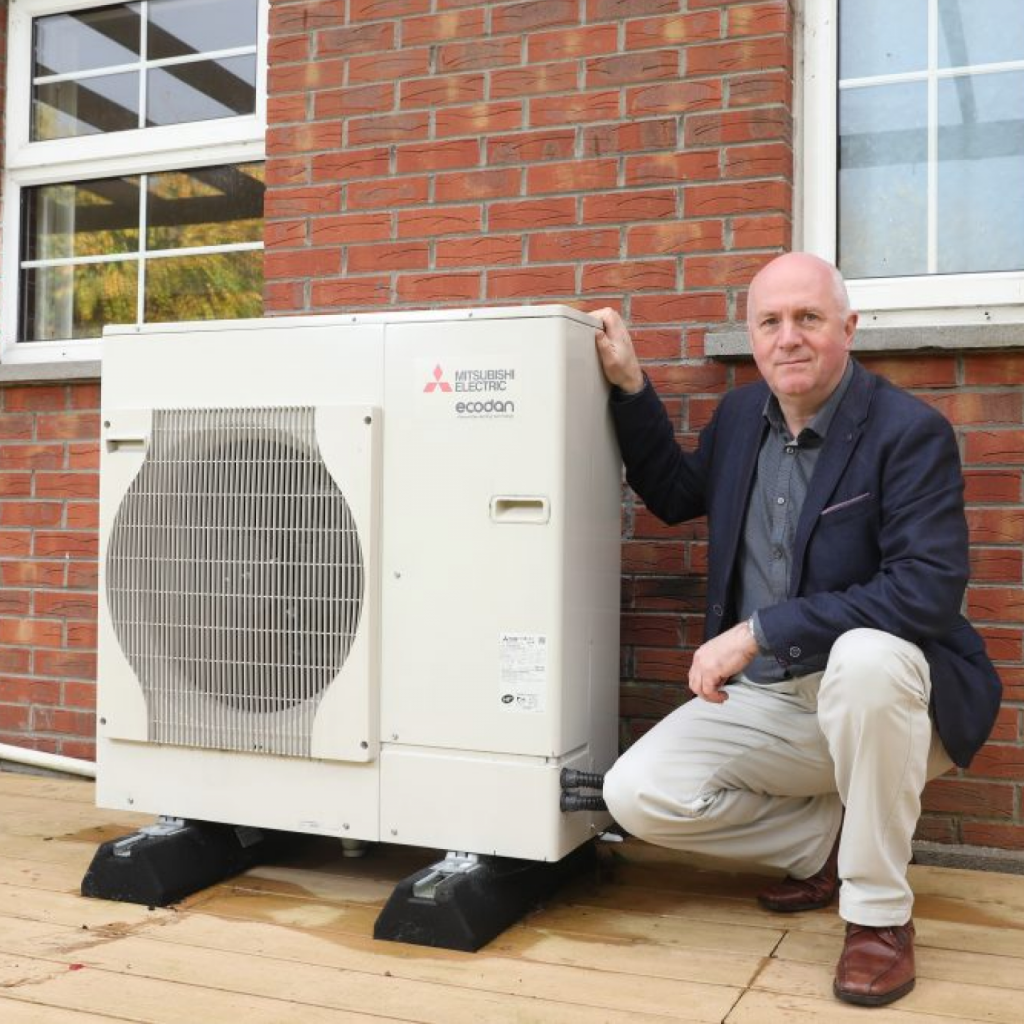 A heat pump unit was installed at the back of the house and a new 200 litre hot water tank was fitted into the hot press. The oil leak clean up job had required digging up a lot of the ground floor so they took the opportunity to remove their downstairs radiators and install underfloor heating, which complements an air source heat pump well.
"There is a manifold under the stairs as part of the control system for the underfloor heating," says Neil.  The upstairs radiations were replaced with new radiators that complement the heat pump and give a better quality of heat.
Neil was surprised that the 20-year-old windows did not need replacing. It was sufficient that silicone sealant was used to seal up some draughts around the glazing. In the attic 300mm of insulation was added. A demand control ventilation (DCV) system was also installed.
The Walkers kept their wood stoves but they don't use them much. "Old habits die hard so we've had a few token logs."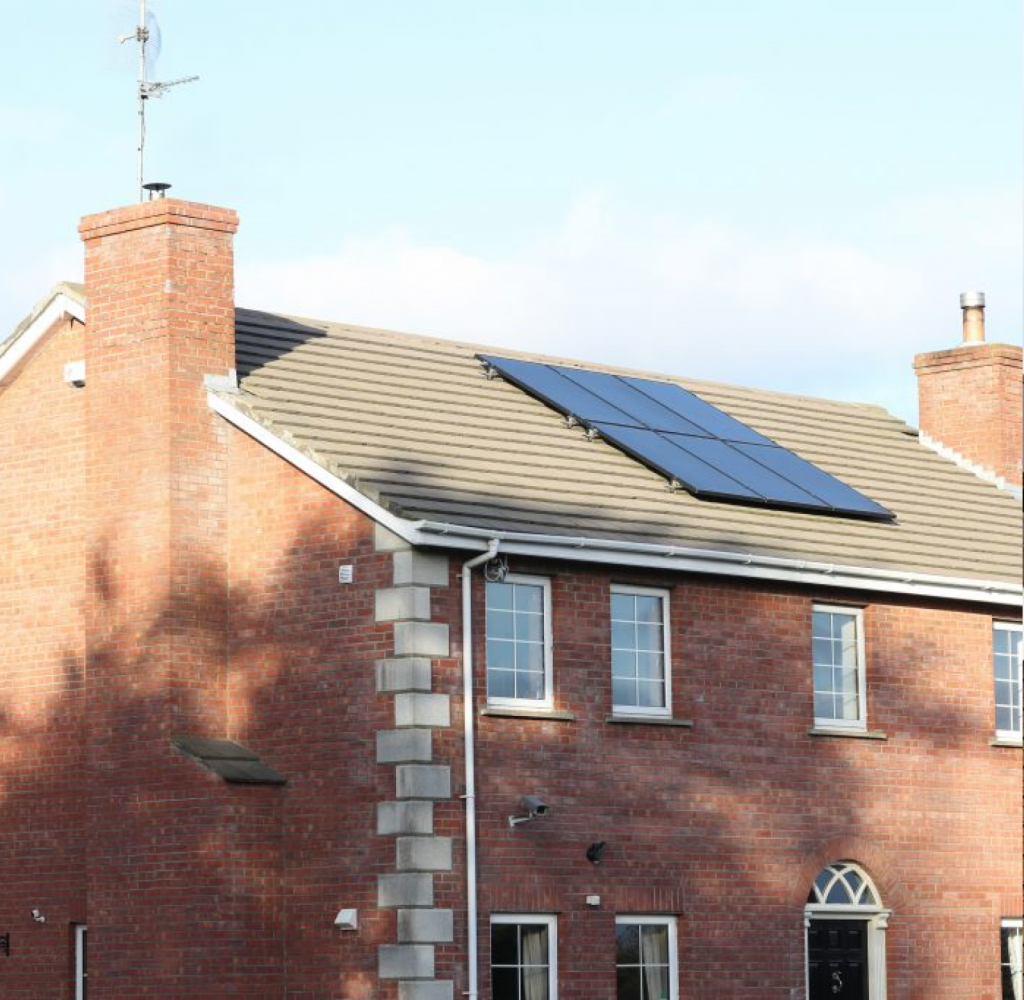 Initially they decided not to install solar PV panels but an Electric Ireland trial prompted them to install a 1.5kW system on their south-facing roof. The PV now runs their biocycle system and any household electrics and any excess solar electricity goes into the hot water tank.
The Results
The Walkers were very happy with the contractors that Electric Ireland Superhomes appointed. "The most time consuming bit was the underfloor heating but the works were completed on time," says Neil.
"The payback is quite long – probably about a decade – but we have absolutely no regrets," says Neil, adding that Aileen is "a total fan."
"You tell the house what temperature you want upstairs and downstairs to be and that's it, you never have to think or worry about it." "Our electricity bill has gone up slightly but as are not buying kerosene anymore we are spending less than we were."
The retrofit has effectively added to the size of the house, because the Walkers have been able to reclaim the kitchen "which used to be an icebox".  "It's a better investment than in the bank," says Neil. "In the meantime we have an extra room, peace of mind that we'll never have a kerosene leak again and a deliciously comfortable house."